HOT SELLING PRODUCT FOR PERFECT VIDEO & PHOTO SHOOTING 
NOT AVAILABLE IN STORES ONLY AVAILABLE ONLINE. 
HURRY, LIMITED QUANTITY LEFT !!
BRAND NEW & EXCELLENT QUALITY TRIPOD WITH SELFIE RING LIGHT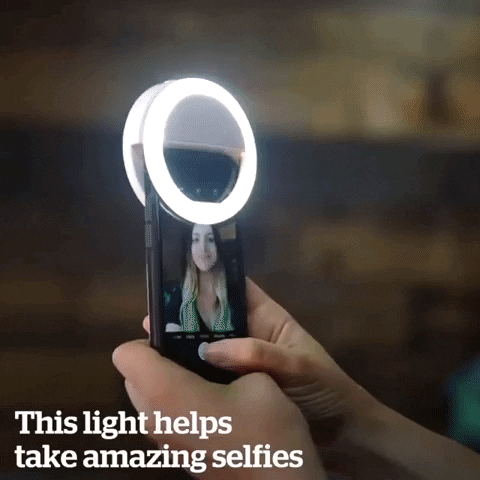 If you are someone who loves travelling, then you would surely love to capture those beautiful panoramic shots. To increase the sharpness and depth of field in your images, you will need a tripod with just the perfect head. So get this tripod and increase the quality of your images, while framing the shot exactly how you want it.
PRODUCT SPECIFICATIONS
This is a 100% Brand New tripod with excellent quality, phone bracket is automatic elastic, stretch can clip 5.5-8.8cm width's phone.
3-Way Head:The tripod's three-way head allows for ultimate versatility. Easily change the orientation of the camera from portrait to landscape--and almost any angle in between with the handy tilt motion.
Make Your Life Easier: No more worry about replacing batteries; No more worry about finding the perfect lighting; No more worry about scratching of your devices as it is designed with scratch-resistant sponge which also prevents it from falling off.
Multi Usage, Work Amazing! You will be able to make videos at night or take great selfies in dark areas; you can use it with your rear camera to have high fidelity photos; you can also use it as torch,emergency light, making up light and even more
Reasons To Use Tripod:-
Get maximum image quality whether you are shooting stills or video.
Extremely Sharp pictures even at shorter focal lengths and in macro applications, as well as any extreme telephoto instances where every little movement is magnified and reduces picture sharpness.
Avoid camera shake from handholding, and never worry about shooting at slower shutter speeds.
,
Reasons To Use Selfie Ring Light-
Selfie Ring Light is an essential helper to beautify your face or make the eyes bright in the photography.

In poor or low light conditions, it will show natural color tones for you to take a full beautiful picture.

One-button to switch 3 levels of brightness under varying illuminations.

Built-in rechargeable battery supplies power for the LED ring light.

Take it with you anywhere you go and record all happy moments in your life!
4 GREAT REASONS TO SHOP WITH US: